Discover more from Noah Levin's Blog
Living intentionally.
1/ I am a part of something remarkable.
Every year, my friends and I co-create a retreat where we reflect on our year, set goals for the year ahead, and help each other live our lives intentionally. We do pre-work, we show up ready for hard conversations and deep reflection, and we leave with big goals and commitments.
It looks like this: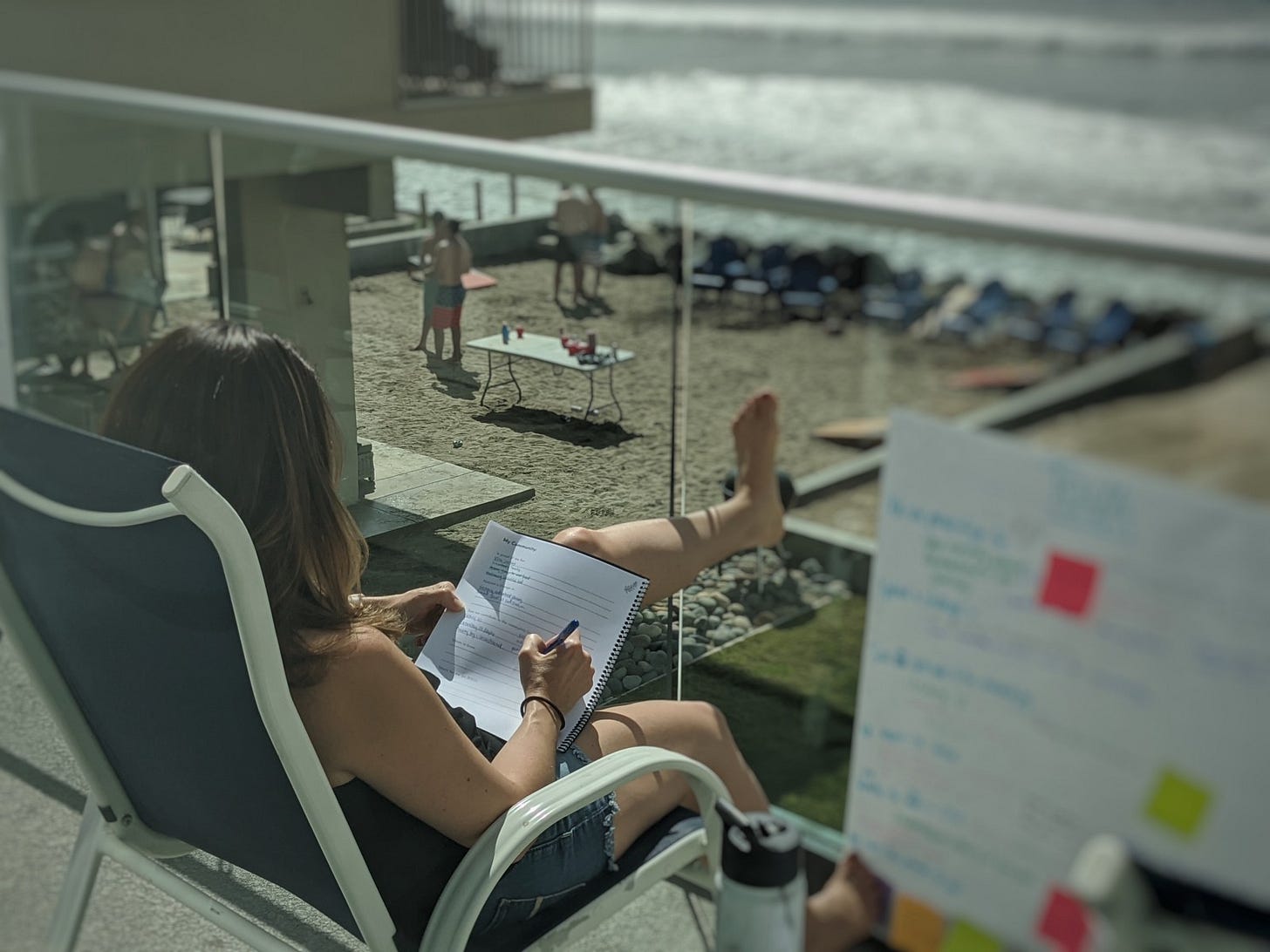 (The beer pong bros next door are, I assume, admiring our whiteboarding skills.)
As I fly home from retreat number six, I am increasingly sure that what we do on these weekend retreats is far from normal, and is very special indeed. It has made me better at work, better at home, and better in my own mind. It gives me the drive to accomplish big things , and keeps me mindful of not missing the small things. It is one of the parts of my identity that I love the most.
We call this our Intentional Community. (Our name, I assure you, is the worst thing about us.)
So what exactly do we do, and what makes it work? Where does the magic come from? And what, if anything, might it offer to others who also want to live an intentional life?
I am not quite sure why it works so well, but I will understand it better by writing it down and sharing it with you. And I want to share it very badly. Everyone deserves an Intentional Community. Perhaps you will think of a better name, too.
So, over the next posts, I will break down this weird wonderful thing my friends do, think out loud about why it works so well for us, and offer some tools and resources you can take home and try for yourself.
Follow me on Medium or LinkedIn to see these posts. And please, share your own tools and experiences in the comments.
Read the next post: Why I Joined an Intentional Community